Konopko supporters
Become an active supporter of Konopko Co-op!
Join us in our campaign and become an active supporter of Konopko Co-op and Slovenian hemp products.
WE ARE RAISING FUNDS
TO BUY EQUIPMENT BY USING THE CROWDFUNDING SYSTEM.
For now you may show your support by writing to us at info@konopko.si.
We will have a more user friendly platform for your financial support in a short time.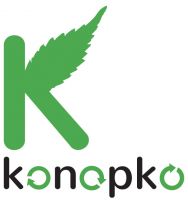 Kaj je crowdfunding?
Množično financiranje (angl. crowdfunding) je definirano kot skupen nastop posameznikov v podporo določenemu projektu. Posebna oblika financiranja, kjer podpornik/kupec donira sredstva zaradi simpatij do projekta ali pa ker v zameno prejme izdelek po promocijski ceni ali z ekskluzivnimi dodatki, je trenutno najbolj aktualna.